Never allow third parties to use your identifier, passwords or authorisation code.
Do not use them on non-encrypted websites or websites other than the bank's website.
Do not enter the full password

Keep your password only for yourself.
When you are logging into online banking, enter only the characters requested by the system. At one login attempt, you will always receive a certain set of characters – e.g. if you make a mistake and the system will ask you to re-enter the password – the characters sequence will be the same as in the first attempt.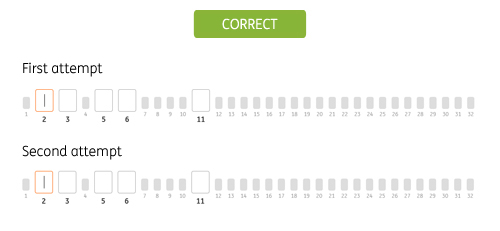 Always make sure if there is "https" at the beginning of the login website address (where you enter the user identifier and then the password).
Moje ING: https://login.ingbank.pl/mojeing/app/#login

We will never ask you for the full password.
Cybercriminals want to obtain your login and password! They e.g. display a false screen to log into the online banking system. On such a screen, they may ask you for your password twice, but each time they will ask for a different set of characters.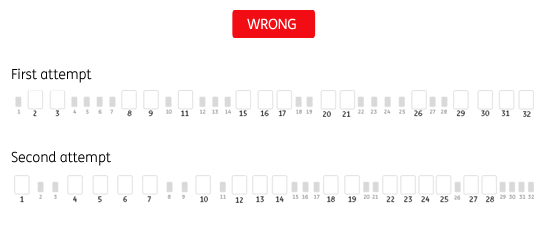 On the above example, you can see a password field, which each time asks you for a different set of characters. If you add them up, you will get a full password. It is then received by cybercriminals who get access to your online banking.
Beware of false security certificates

We do not ask you to install additional software to use online banking.
If you have any security-related issues, contact us immediately.

Do not install additional security measures, such as e-security certificates.
When you receive a software download request, e.g. on your mobile – contact the bank. It is a fraud attempt!
By installing the certificate, your phone will get infected. In the installation process, cybercriminals ask for your consent e.g. to viewing and sending text messages. This is how they get access to authorisation codes sent by the bank in text messages, which ultimately means access to your money.
Do not download applications from untrusted sources

Download our mobile application always from the authorised website (App Store, Google Play).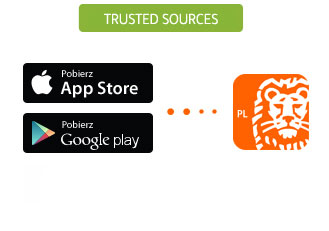 Beware of mobile applications from unauthorised stores.
Application download links can be found on websites designed e.g. to watch videos. Such applications may steal your login data and authorisation messages.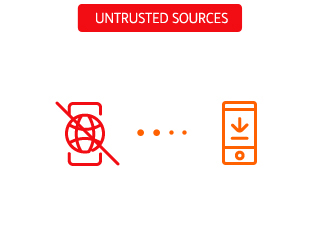 How does it take place? When you log in to the bank on your mobile, the application will display a false login screen. This is how criminals will obtain your login and password. The application will then redirect incoming calls and text messages to the criminal's telephone number.
Frequently asked questions
Do you have any doubts?

If you have encountered any of the above situations or you suspect that your computer or mobile got infected – contact us immediately:

+48 32 357 00 69 (landline and mobile phones)
Upon reporting the issue to the bank you may also try to remove the malicious software on your own.