ING Bank Śląski
Although the world has slowed down, we still discover opportunities which drive us forward.
We are empowering our clients to make appropriate financial decisions. We provide them with tools to make banking clear and easy.
We enable you to do your thing.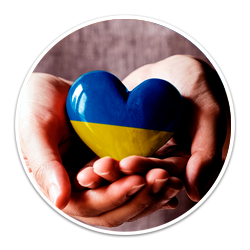 Help Ukraine
The ING for Children Foundation and ING Bank Śląski have started a fundraiser to help people affected by the war in Ukraine.
How to help with us
4.3 million
retail clients
(Q2 2021)
504 thousand
corporate clients
(Q2 2021)
255 thousand
Facebook fans
(Q2 2021)
272
bank outlets
(Q2 2021)
4 202 ATMs
Including 2 328 NFC-enabled ones
(Q2 2021)
1 072 hours
of voluntary activity of bank employees
2020
Since the time of its establishment, ING Bank Śląski S.A. has positioned itself among the best Polish banks, which is confirmed by top awards received in various rankings:
Moje ING mobile app took the first place in the mobile banking category, in Mobile Trends Awards competition. Additionally, Moje ING took the third place in the MTA main prize category, among all nominated applications.
ING Bank Śląski was awarded the title of "Institution of the Year" and the first place in four categories - "Best bank in Poland", "Best mobile application", "Best Internet banking" and "Best mortgage service".
ING Bank Śląski won the main prize in the Integrated Report category - for a report combining a financial and non-financial perspective, reflecting the specific nature of its activity. The ING report also received a special award from the Warsaw Stock Exchange.
ING was awarded three times in the Ranking of Best Digital Solutions for SMEs in the CEE region 2021. The jury awarded mobile banking solutions and digital financing solutions for small and medium-sized companies, as well as digital factoring solutions.
Legal documents
Legal documents
The statute and regulations that determine the functioning of ING Bank Śląski S.A.
Data privacy
Data privacy
ING Bank Śląski S.A. processes personal data in accordance with applicable laws and regulations.
Privacy statement
Privacy statement
ING Bank is subject to the data protection obligations set out in the EU General Data Protection Regulation.
Correspondent Banking
Correspondent Banking
The Corresponding Banking Department is responsible for establishing cooperation with other financial institutions.
Compliance
Compliance
Compliance with laws, internal regulations and market standards.
Vendors
Vendors
Our actions comply with business ethics, striving for transparent relations with vendors.